☰ Sections
About Me
I was born in far west suburb of Chicago called Naperville, but have since lived in Chapel Hill, North Carolina in elementary school, Madison, Wisconsin from 3rd grade to sophomore year of high school, Austin, Texas for my last two years of high school, and Nanjing, China where I lived for 10 months while studying Chinese on a scholarship program called the National Security Language Initiative for Youth. I pursued undergraduate studies at the University of Wisconsin-Madison, where I majored in Economics and Chinese. While in college, I lived in Tianjin, China for a summer, and later in Shanghai, China for a semester thanks to scholarship funds provided by the Boren Scholars program. I currently live in the Washington, D.C. area where I work at the Federal Reserve Board, but Wisconsin will always be home for me.
---
Education
---
I attended high school first at James Madison Memorial High School in Madison, Wisconsin. It was around this time that I developed an interest in Chinese, which I began to study during my sophomore year of high school. I then went on to study Chinese as an exhange student and NSLI-Y scholarship recipient on an academic year program at Nanjing Foreign Language School in Nanjing, China, and later I graduated from L.C. Anderson High School in Austin, Texas, where I participated in the International Baccalaureate (IB) Diploma Programme. My Extended Essay was titled "中国的现代化与全球化对中国书法的影响" or "The Influence of Globalization and Modernization on the Practice of Chinese Calligraphy" (Latest Version) which surveyed 60 high school and college students in mainland China, and was the culmination of 4 weeks of field research and consultation with former peers and teachers in Nanjing, Shanghai, and Beijing. For my IB diploma, I sat for higher level examinations in Biology, Chinese, and English, and standard level examinations in Psychology, Mathematics, and Economics, in addition to 11 other advanced placement exams I took for college credit. Despite the obscene number of tests, while living in Austin I enjoyed kayaking on Lake Austin (Colorado River) in the spring, and the Austin City Limits concerts in the Fall. I pursued undergraduate studies at the University of Wisconsin-Madison where I studied Economics, Chinese, and Mathematics. During my junior year, I took my language learning abroad to China once more on the Boren Scholarship and studied Chinese intensively at Tianjin Normal University in Tianjin and East China Normal University in Shanghai. While in China I also traveled to Qingdao and Tai'an in Shandong province, Huangshan in Anhui, Dalian and Shenyang in Liaoning, Suzhou and Nanjing in Jiangsu, and Lanzhou, Dunhuang, and Xiahe County in Gansu.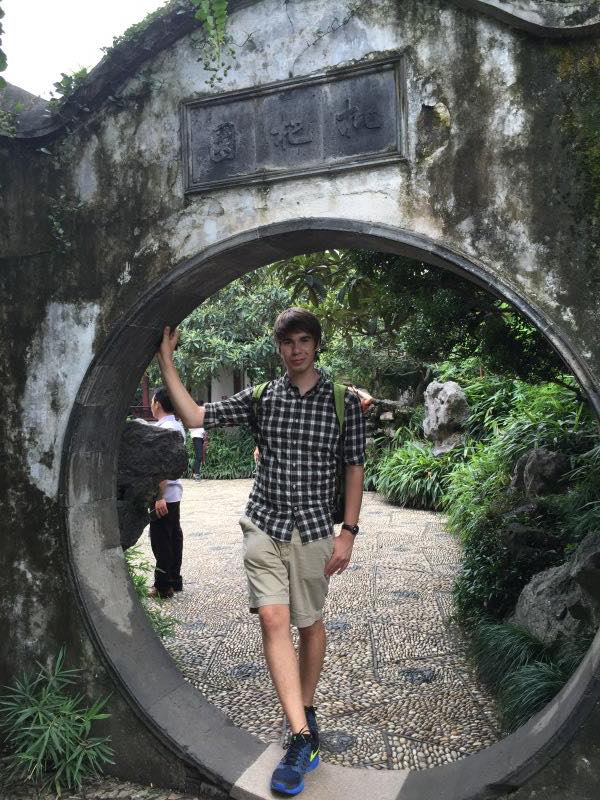 Gardens in Suzhou, Jiangsu.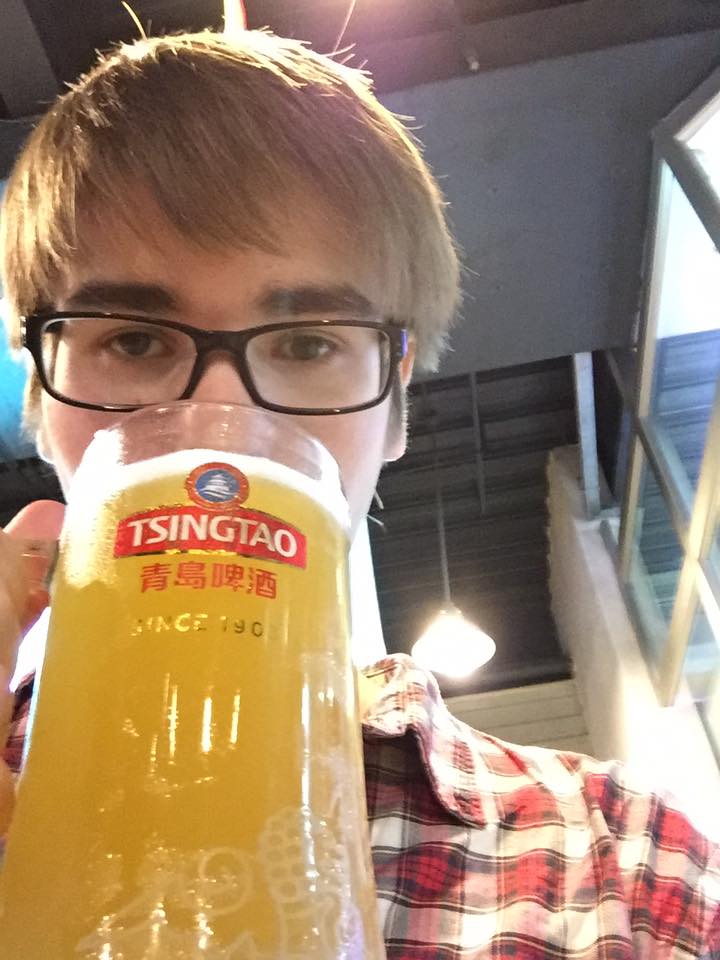 Enjoying raw Tsingstao at the brewery in Qingdao, Shandong.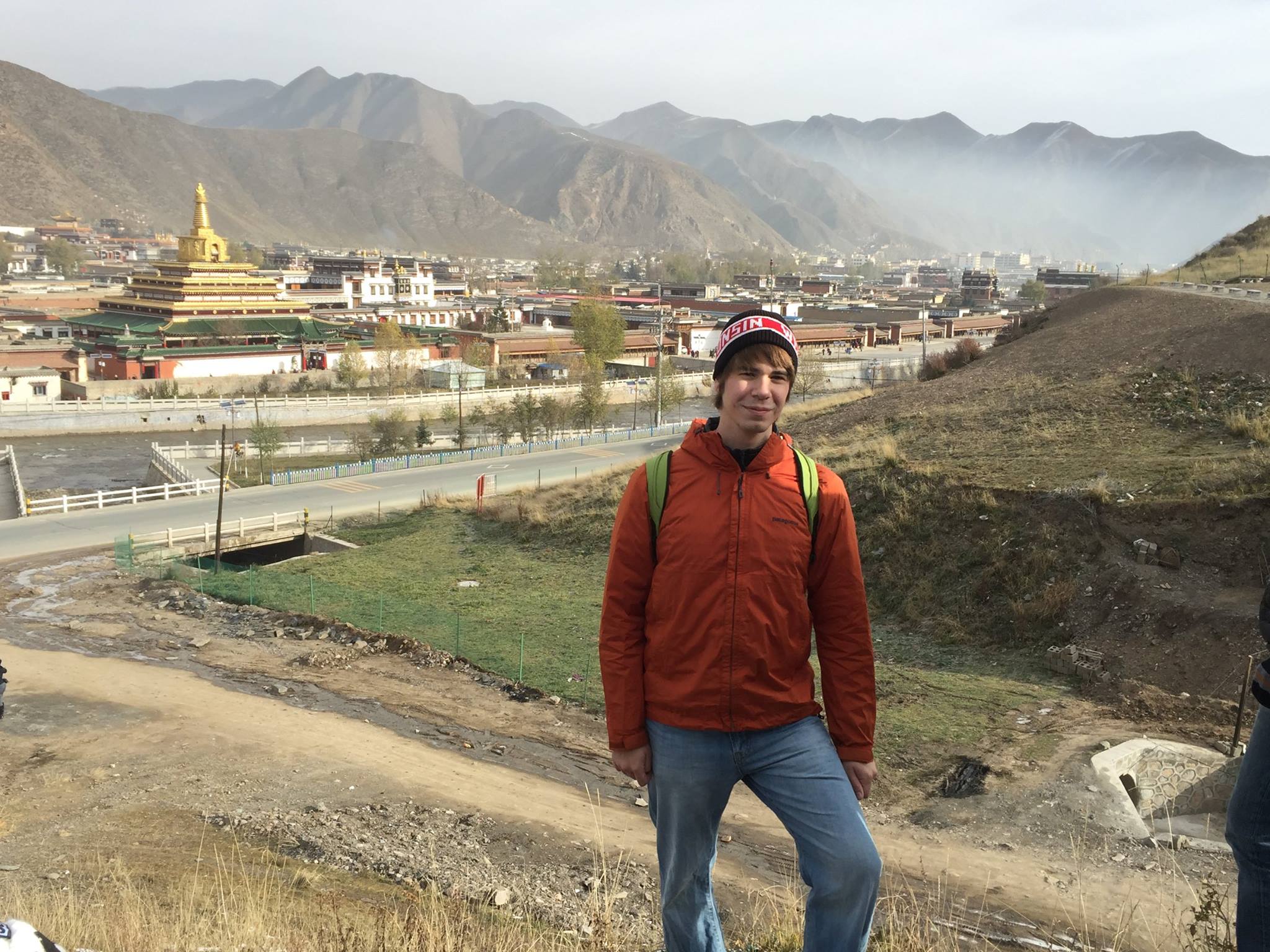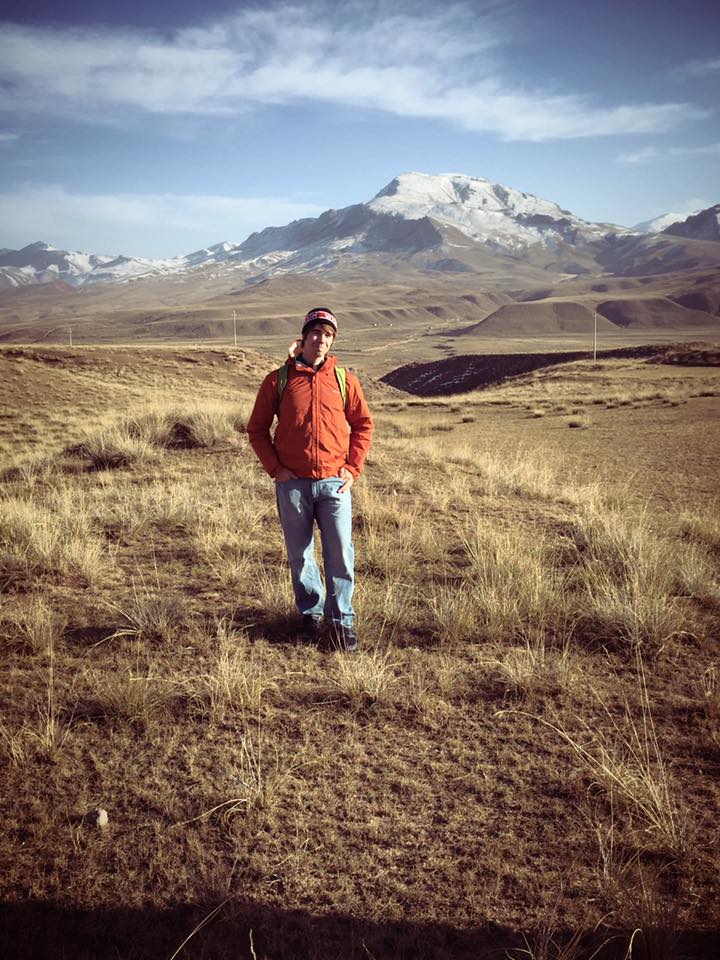 Ethnically Tibetan Village in Xiahe County, Gansu.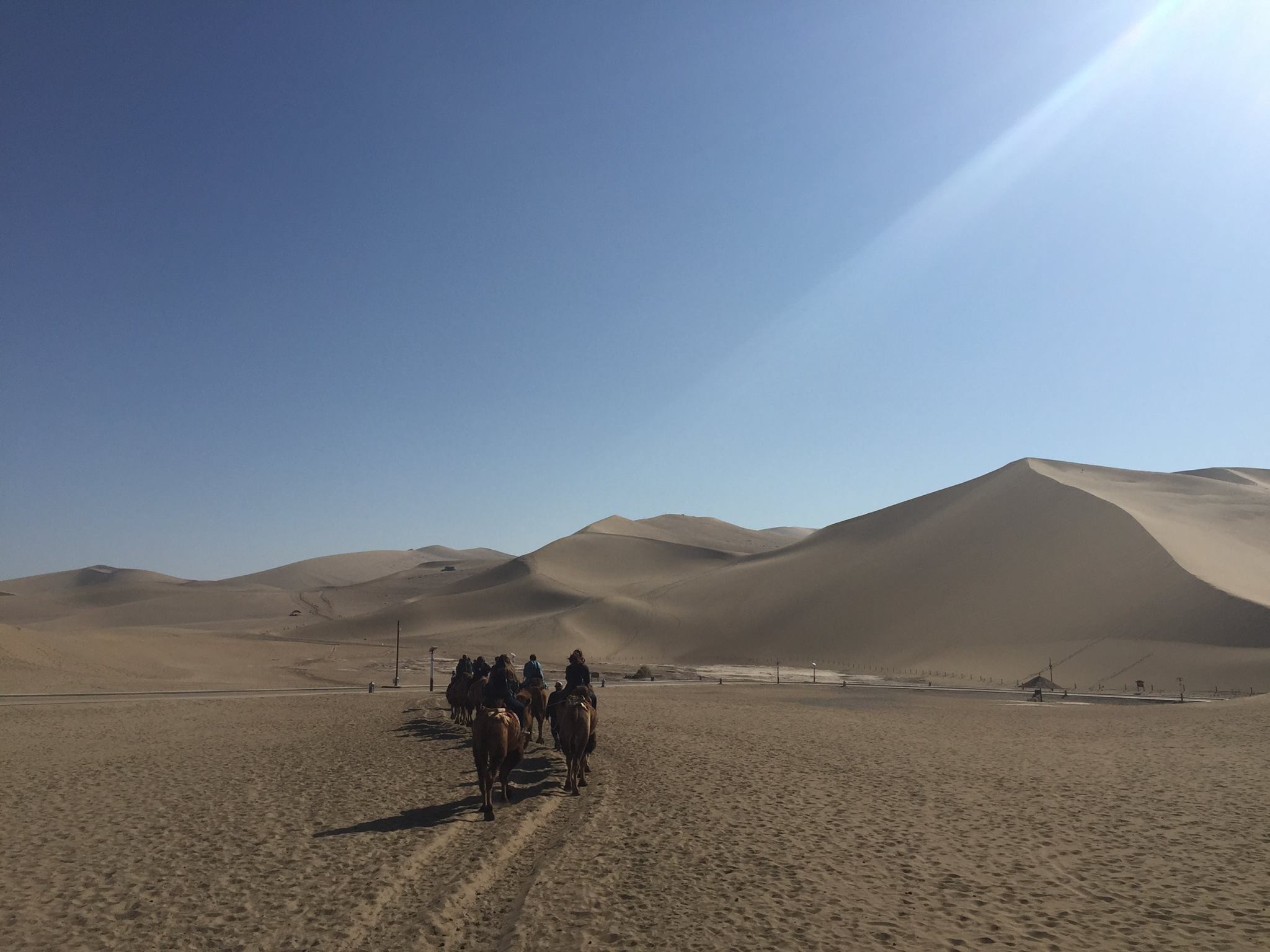 Riding camels on the sand dunes in Dunhuang, Gansu.


During my time at Wisconsin I assumed leadership responsibilities for the UW-Madison Chapter of Project Pengyou, and tapped into my previous experiences studying Chinese in Nanjing, Shanghai, and Tianjin help bridge the divide between domestic U.S. students and Chinese international students on my college campus. In my economics coursework, I composed a thesis on the Taylor Rule, discretionary monetary policies, and shadow policy interest rates in the United States and United Kingdom, titled "The Taylor Rule & Discretionary Policies Following the Great Recession: An Examination of Policy Outcomes in Two Advanced Economies" (Latest Version) for a course in research project design. In my final semester, I developed a forecast of real private sector construction based on data released by the Value of Construction Put in Place survey of the Census Bureau, deflated by the core personal consumption expenditures price index, which excludes food and energy prices.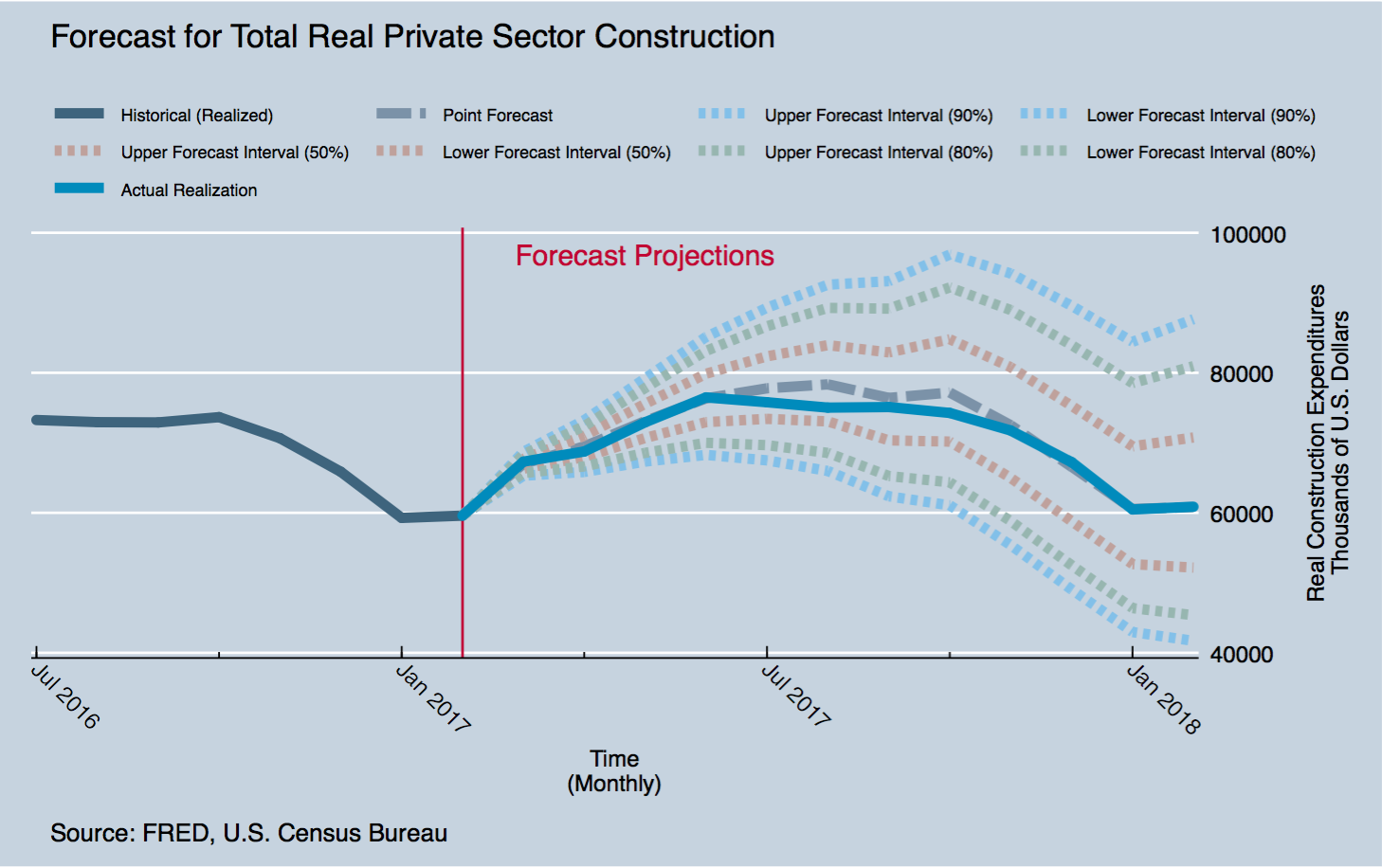 < My forecast of real private construction expenditures, and how it performed over 12 months.

I still remember my semesters at Wisconsin quite fondly, especially the vibrant fall foliage of Picnic Point, morning and evening runs up and down the lakeshore path, and enjoying views of Lake Mendota from Union Terrace or from top of Observatory Hill.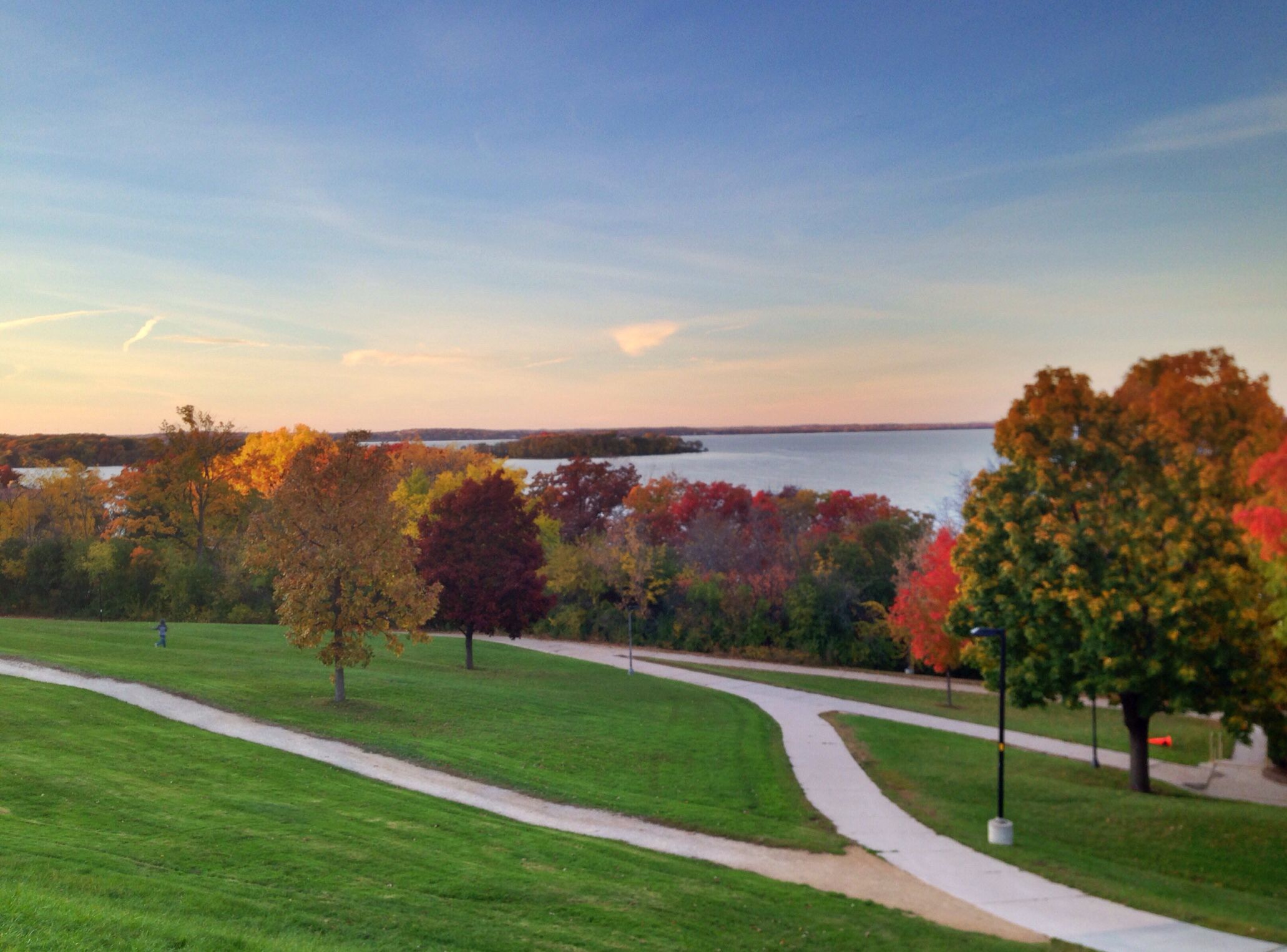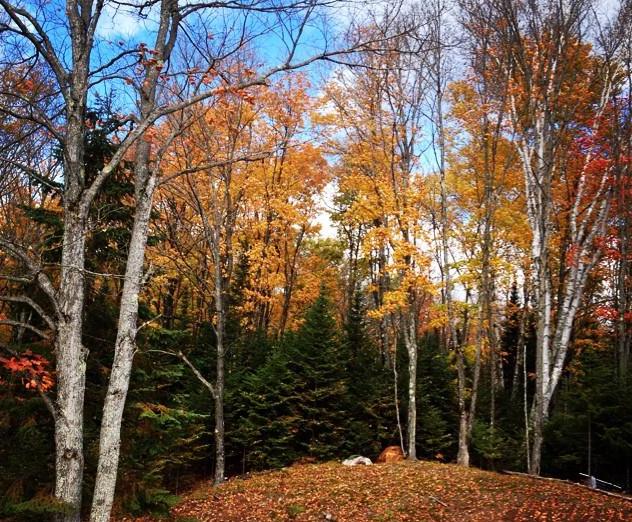 Fall Colors in Wisconsin, October 2014.
---
Career
---
I currently work for the Board of Governors of the Federal Reserve System in the Systemic Financial Institutions and Markets section of the Division of Research and Statistics. The mission of our section is to conduct policy analysis and economic research as it relates to systemically important markets and financial institutions, with a particular focus on nonbanks. We also examine the effects of the regulatory environment on financial vulnerabilities to support the supervisory, regulatory, and financial stability mandates of the Board. The majority of my professional contributions involve assessing and monitoring the activities of nonbank financial institutions such as insurance companies, and producing empirical data on whether or not these institutions pose a risk to financial stability. My daily work supports empirical analysis and input reports to our internal financial stability assessment, as well as the semiannual Financial Stability Report released by the Board. I have also been a co-author on an internal memo addressing potential vulnerabilties posed by elevated buiness debt.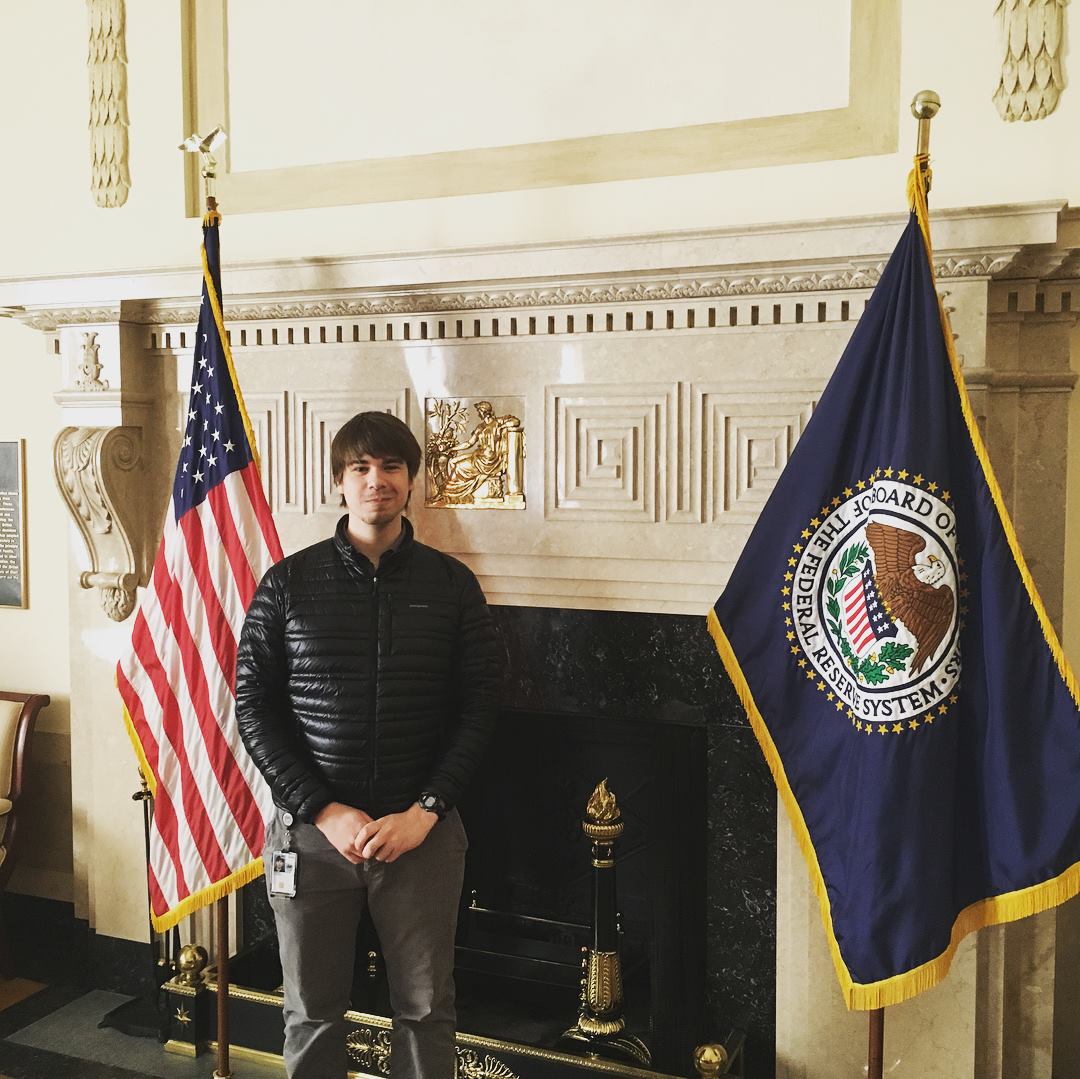 Me in the Board Room of the Federal Reserve's Eccles Building in March 2018.

After my time at the Federal Reserve, I am interested in pursuing PhD level graduate studies in Economics/Financial Economics, with the goal of a career in research on the role of nonbank institutions to the proper functioning of markets and the implications for financial stability.
---
Interests
---
Running In high school, I ran cross-country 5Ks and long distance track events of the 800m, 1600m, and 3200m run. I continue to enjoy long distance running, albeit at my own pace and in a less competitive manner than before.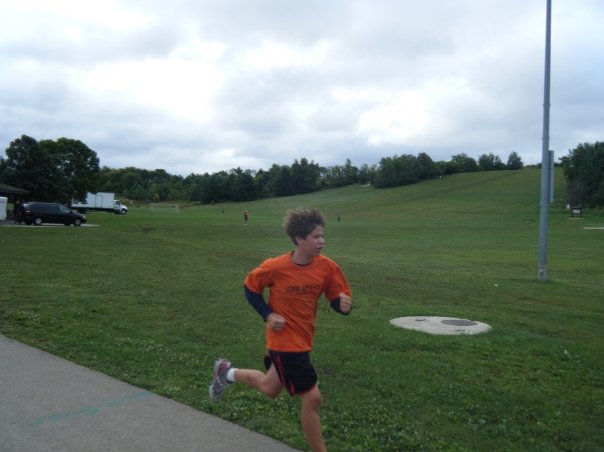 My first cross-country meet, "Intrasquad" at Elver Park in Madison, August 2009.


Canoeing, Kayaking, Backpacking From my experiences as a participant and staff member at Camp Manito-wish YMCA (video), I also continue to enjoy canoeing, kayaking, backpacking, and camping off the beaten path in the backcountry of northern Wisconsin, Michigan, and Minnesota as well as in the mountains of Appalachia out east. As a participant, I canoed 60 miles over 9 days in the Boundary Waters Canoe Area Wilderness (BWCAW), sea kayaked 160 miles over 14 days in the Georgian Bay of Lake Huron, and sea kayaked 330 miles across the entire northern shore of Lake Superior from Silver Islet to Agawa Bay, Ontario.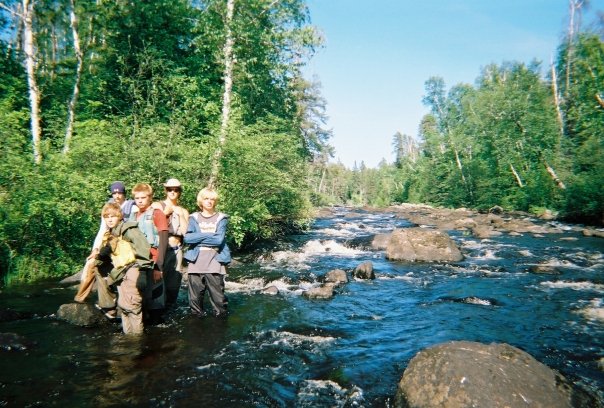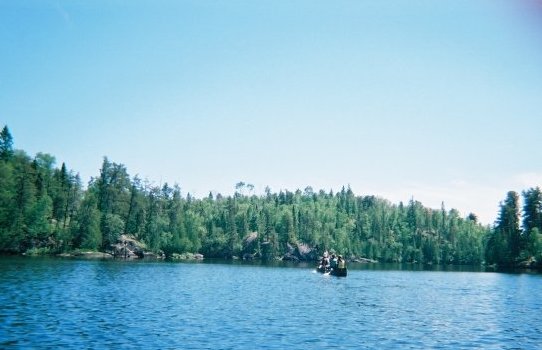 Boundary Waters Canoe Area Wilderness, June 2009, through the lens of my disposable camera.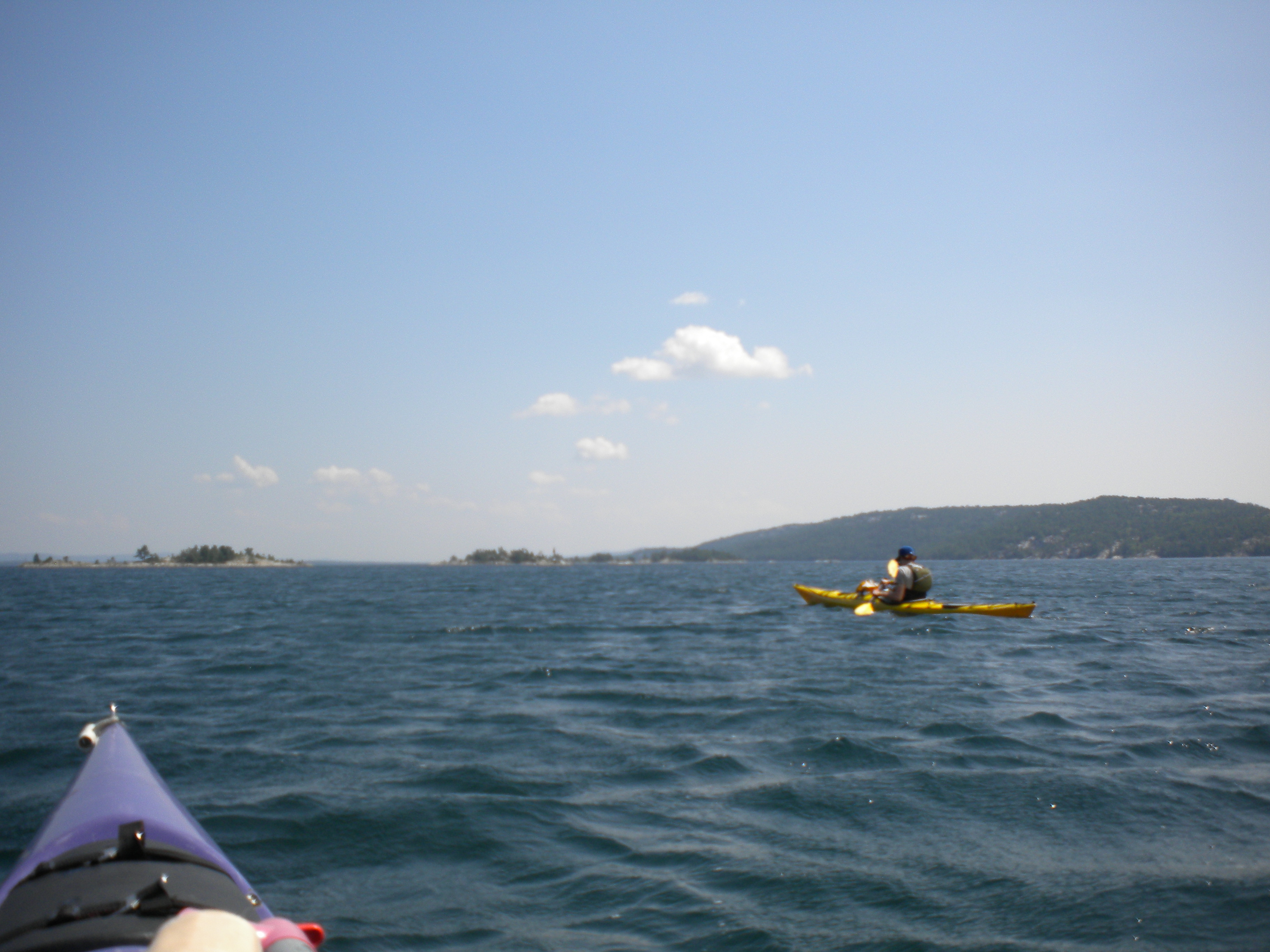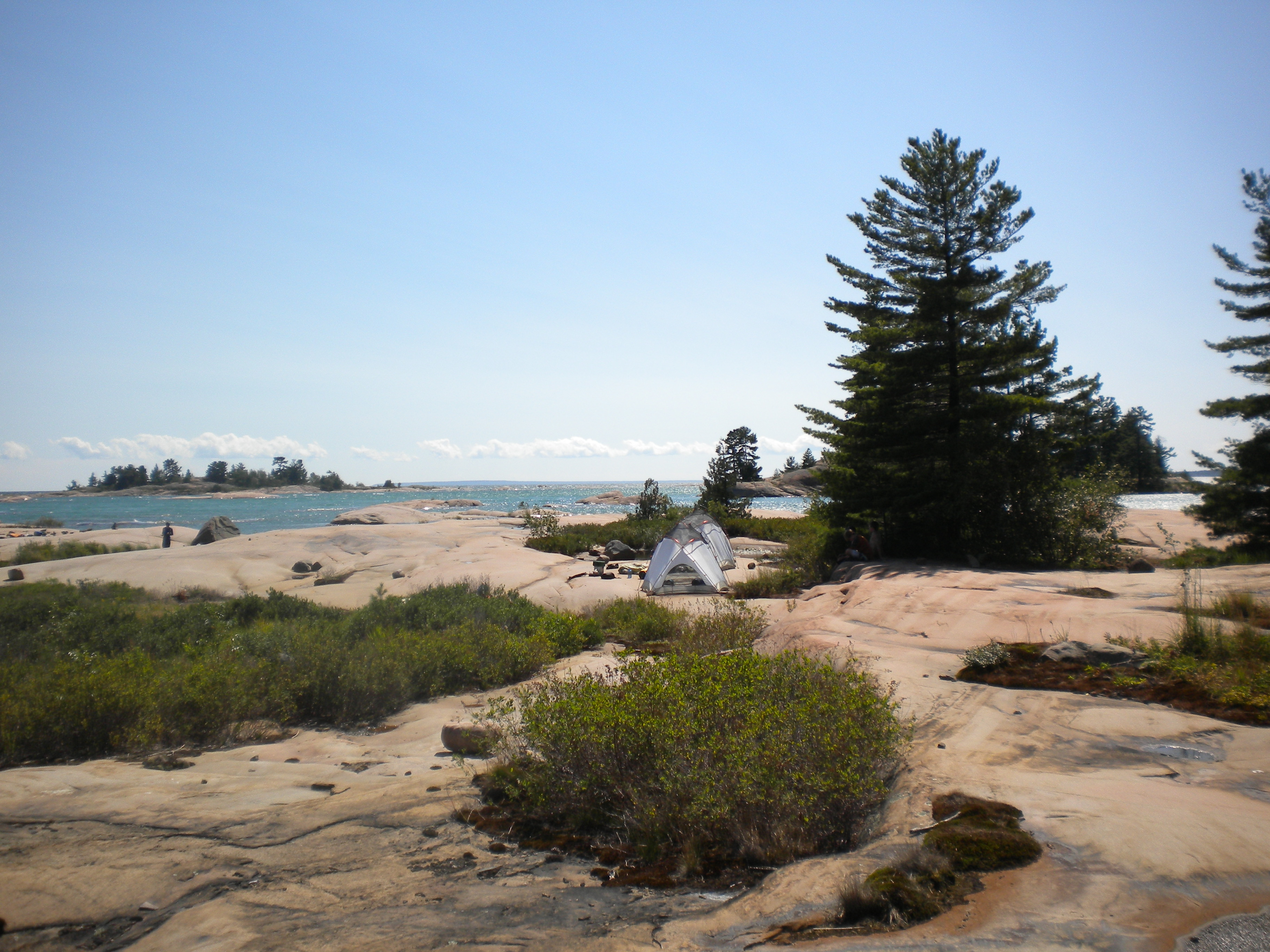 Georgian Bay, near Killarney, Ontario in July 2010.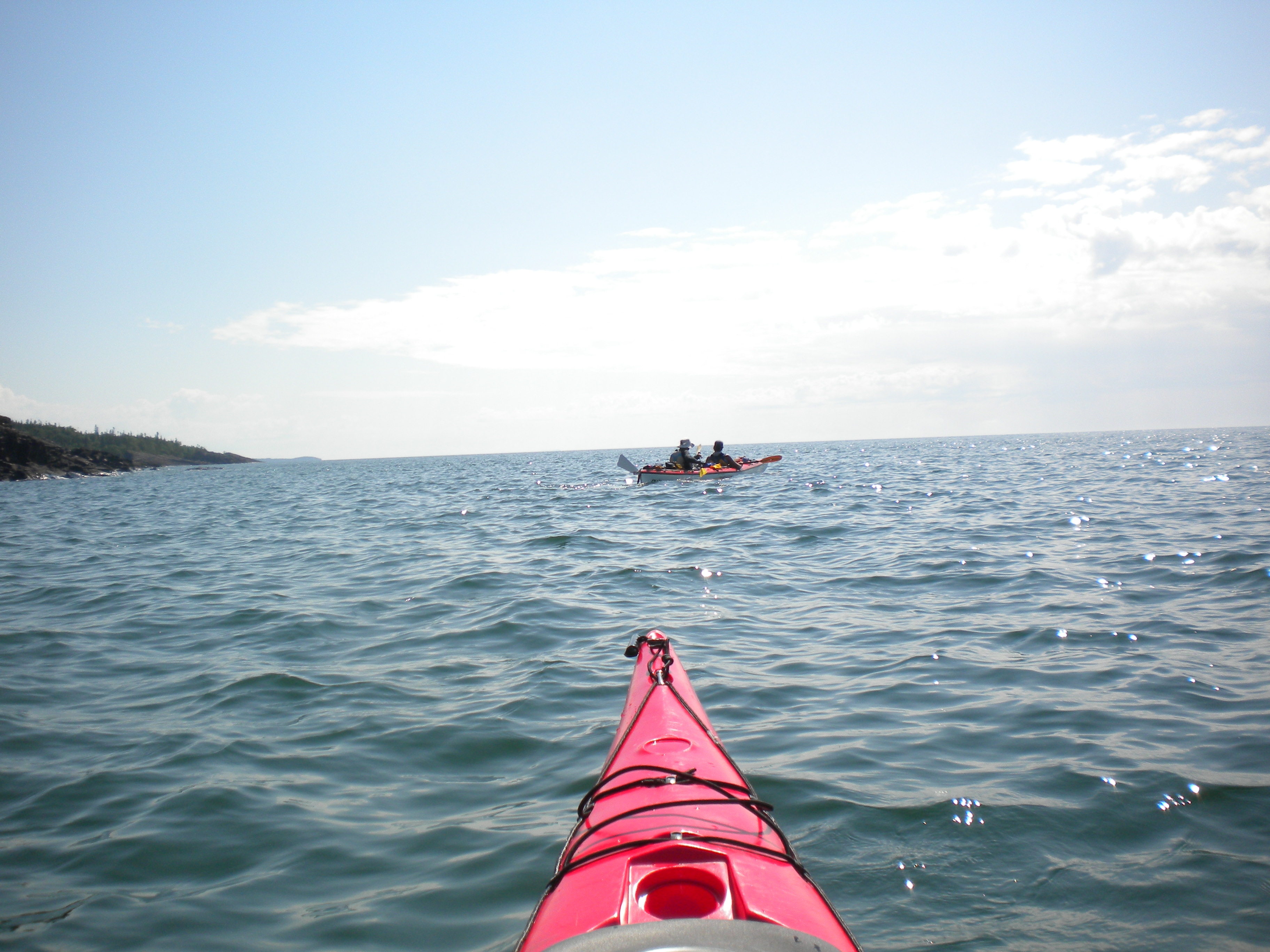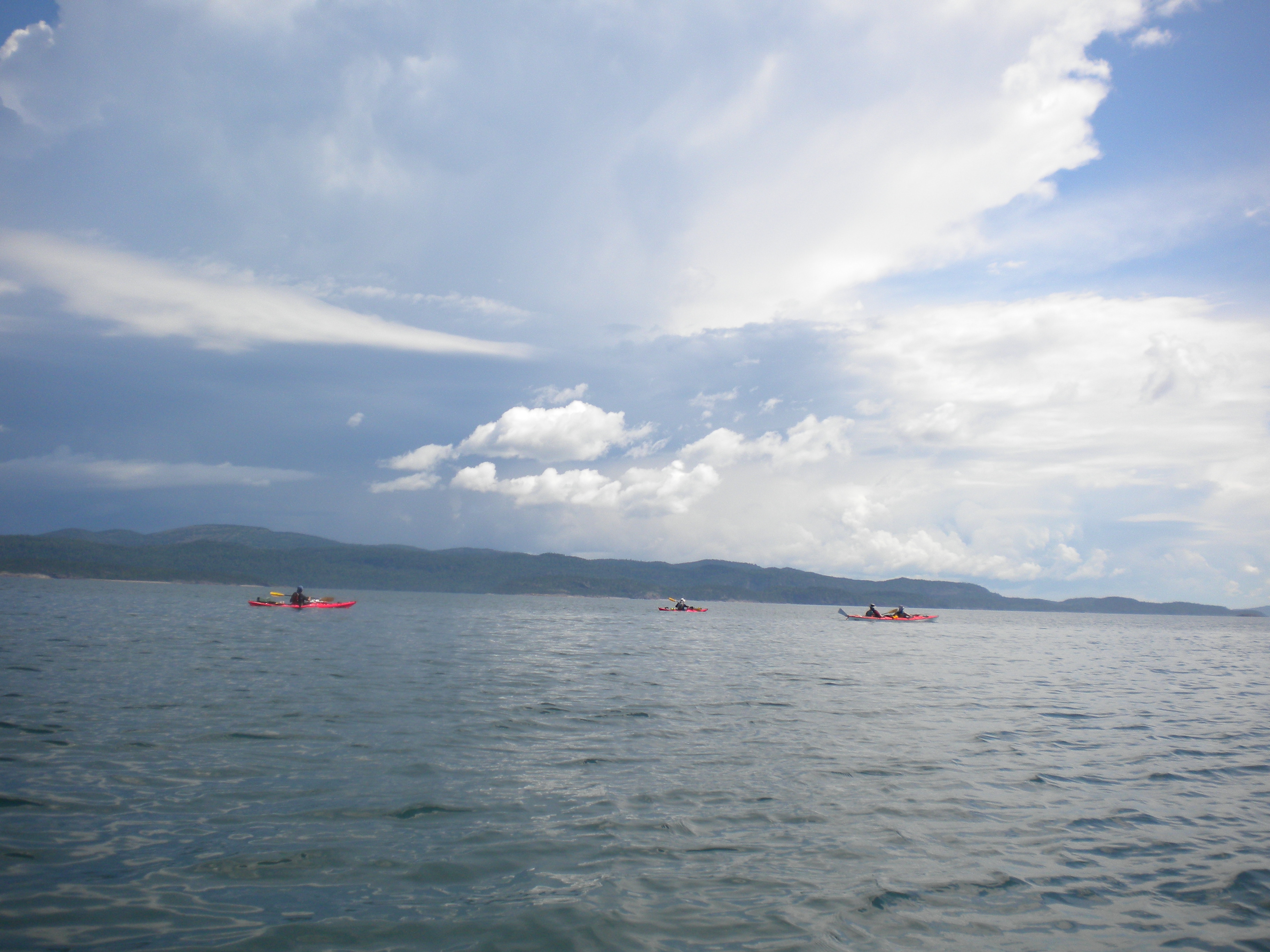 Lake Superior, near Sleeping Giant Provincial Park in July 2012.


As a staff member, I led canoe trips from Camp Manito-wish in Vilas County, Wisconsin down the Manitowish River and through the Manitowish Waters chain of lakes, up into Presque Isle on Crab Lake, and through Boulder Junction on White Sand Lake, Lost Canoe Lake, and Trout Lake. I also led 2-4 night backpacking trips in the Porcupine Mountains Wilderness in upper peninsula Michigan.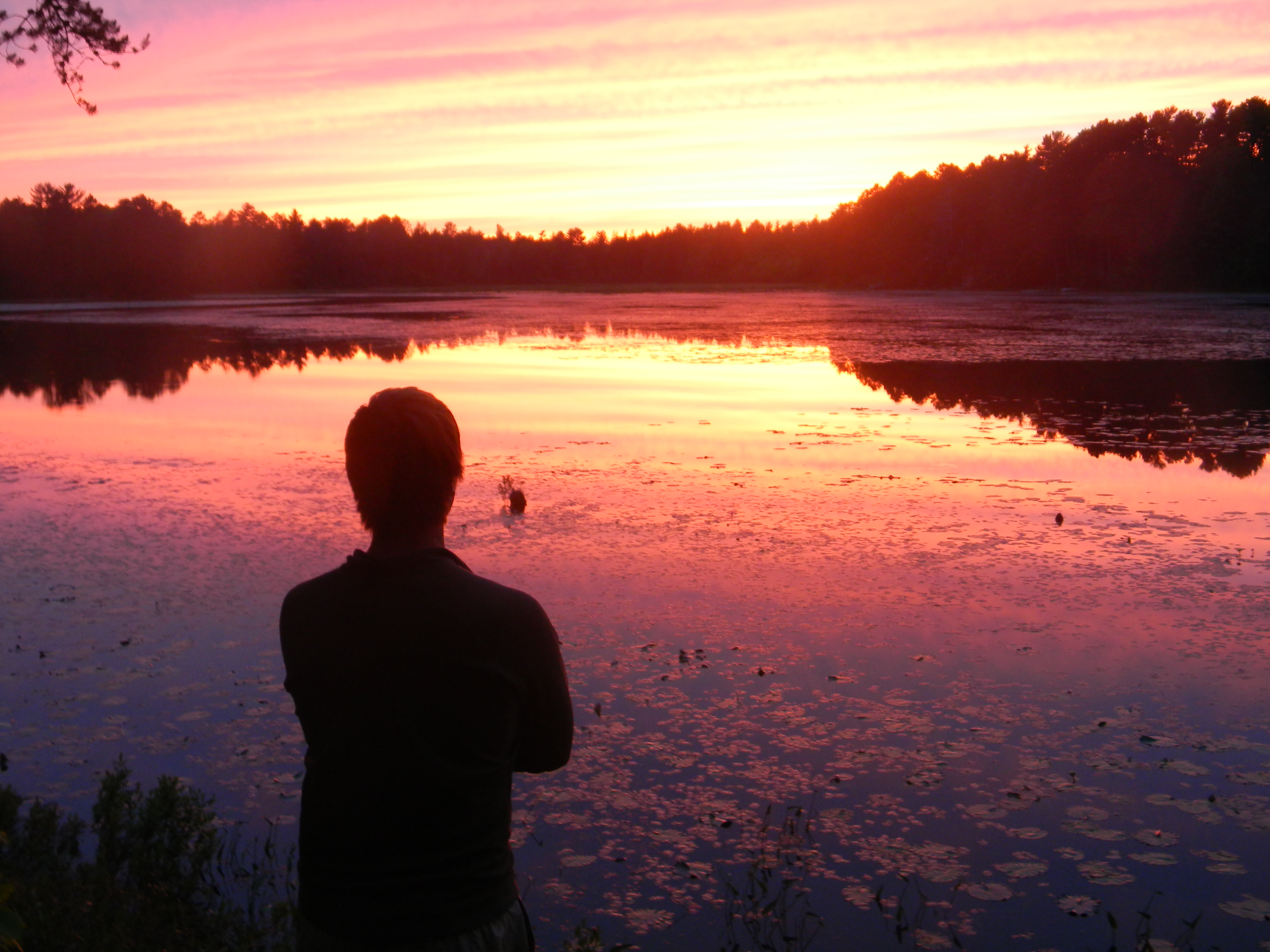 Upper Manitowish River in Boulder Junction, Wisconsin, June 2015.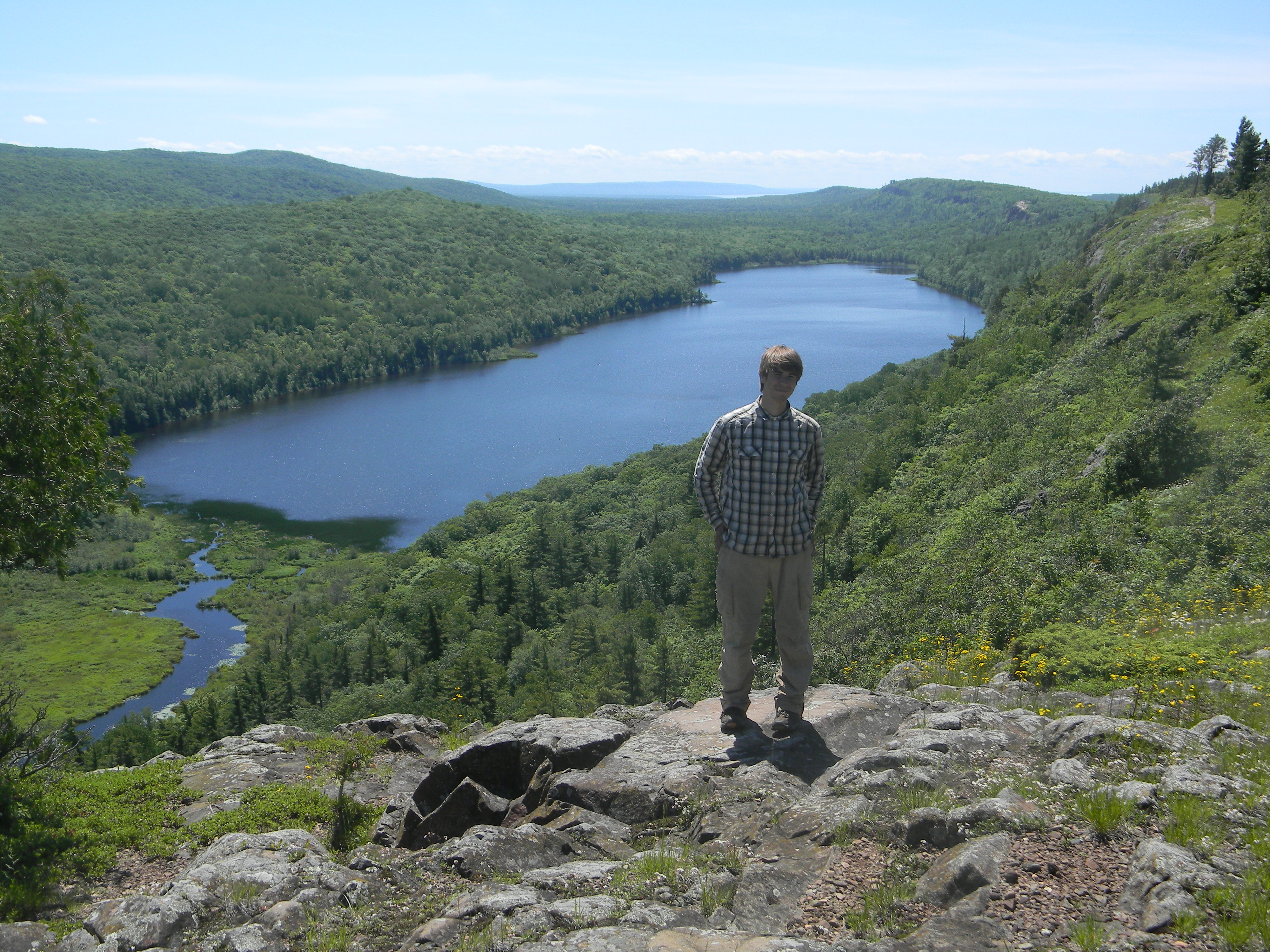 Porcupine Mountains Wilderness Area, Upper Peninsula Michigan, July 2015.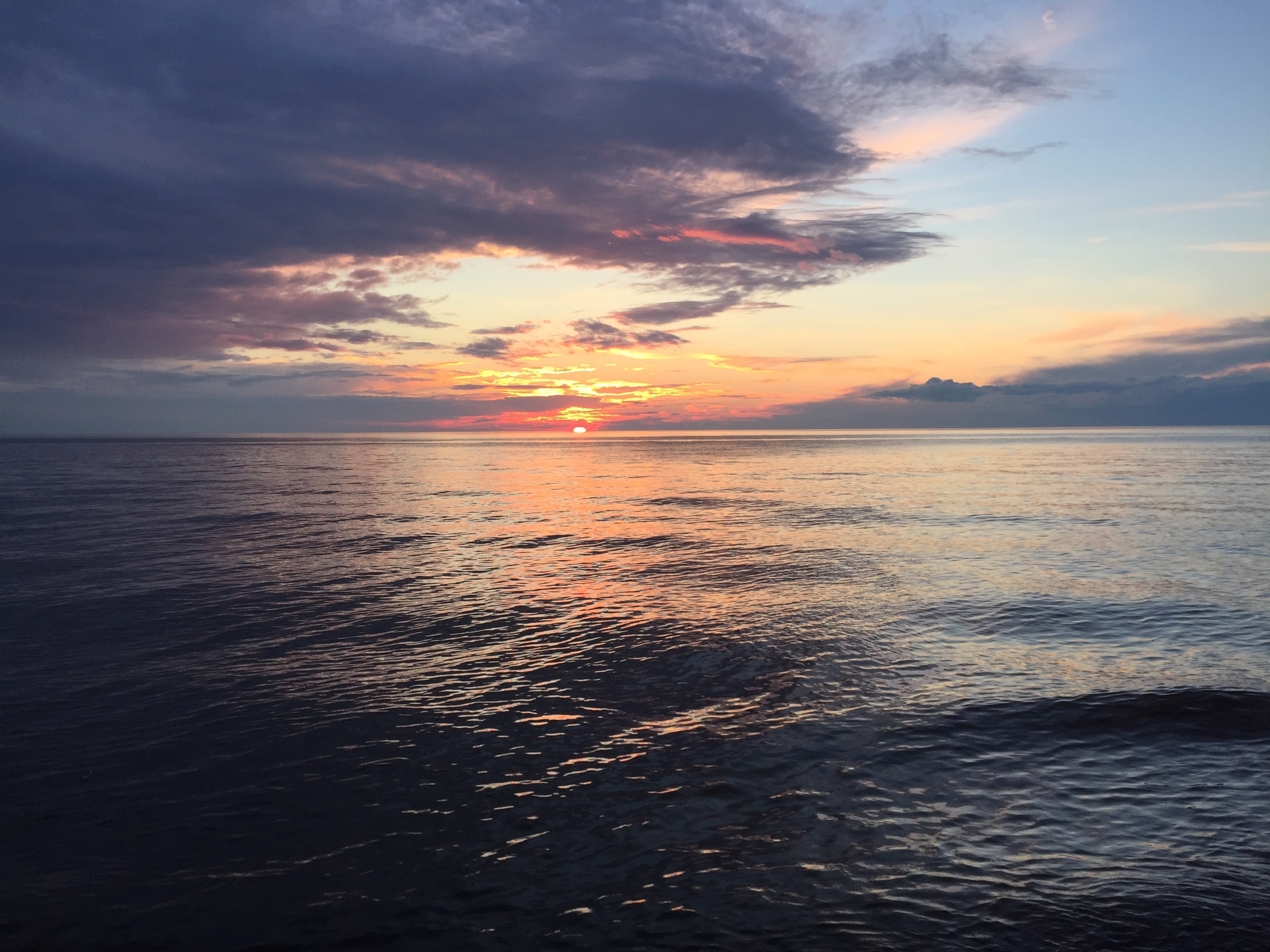 Mouth of the Presque Isle River at Lake Superior, August 2017. There are few things that bring me as much peace and joy as the waters of the Great Lakes.


Chinese Chinese, both modern and classical, continues to be of great interest to me. I enjoy reading academic publications and article showcasing the specialized economic and financial terms and how they are communicated in Chinese, as well as the works of classical Chinese such as 论语 (Analects, 孟子 (Mengzi), 道德经 (Daodejing), 庄子 (Zhuangzi, the poems and lyrics of 李白 (Li Bai) and 李清照 (Li Qingzhao), and historical accounts of Chinese history as chronicled in the 春秋左传 (Chunqiu Zuozhuan) and 史记 (Shiji).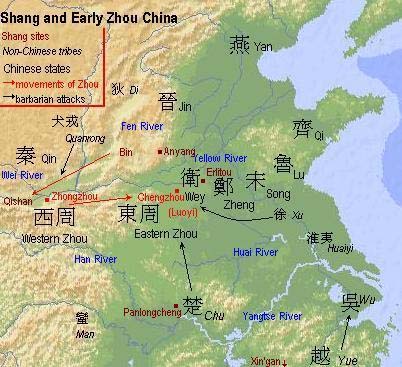 Political Map of China during the time of the Warring States. Many classics were composed during this period in time.
---
Disclaimer: Please kindly note that the views on this page and website are solely my own and should not be interpreted as reflecting the views of the Board of Governors of the Federal Reserve System or of any other person associated with the Federal Reserve.
---